Are you looking for a team building event for your company? Why not take part in a GlobalMedic Pack-a-thon!
We are still limiting our off-site events as well as larger events in general. We can accommodate smaller groups at our warehouse locations and are happy to discuss those options with you!
What is a Pack-a-thon?
A Pack-a-thon is a great opportunity for your company to be hands-on with your charitable donations. They are unique group volunteering experiences that bring your team together for several hours to pack aid to support families affected by disaster.
What can you expect at a Pack-a-thon?
GlobalMedic provides a pop-up-shop experience. Simply show up and our team will lead your employees through the event. All the tasks are simple, but important, and there is a job for all ability levels.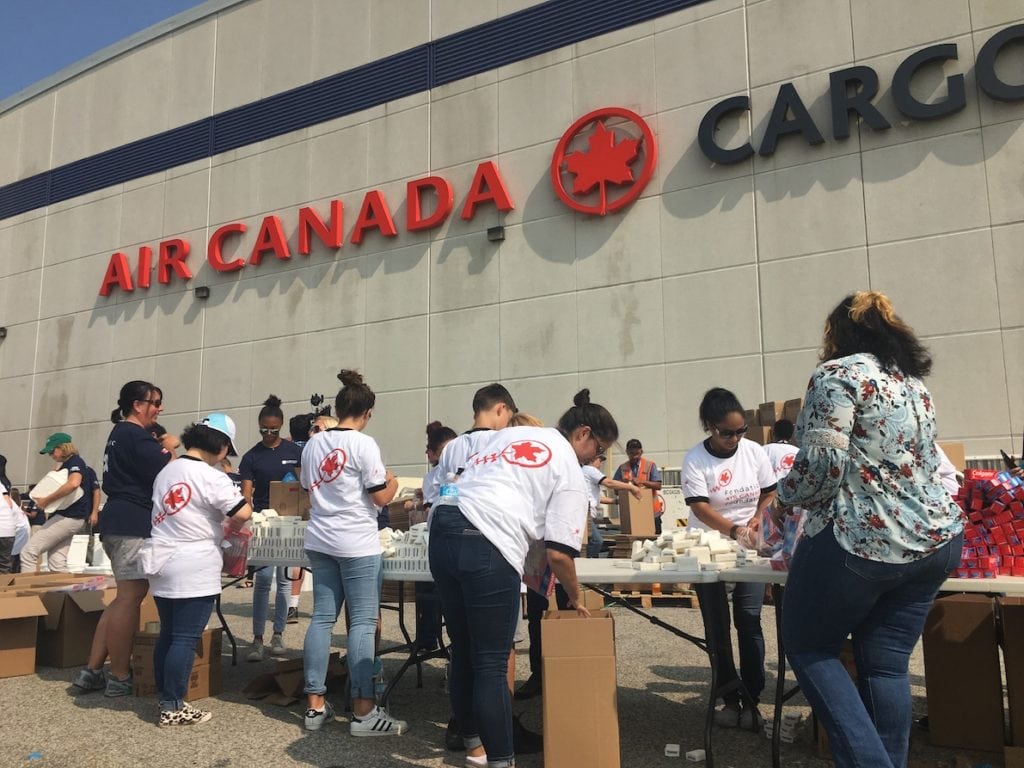 Corporate Need

Team building and/or CSR objective
Connect

Connect with us and decide on type of kits, date, location and donation amount
Pack

We set up the event – your employees pack kits
Deliver

We deliver the kits to people in need
What can you build at a Pack-a-thon?
Your team can assemble Family Emergency Kits or Emergency Food Kits.
Each Family Emergency Kit contains a water purification solution for a family as well as hygiene items. A solar light, oral rehydration salts and iron deficiency fighting products may also be added to provide a more robust kit.
Emergency Food Kits are designed to be a culturally appropriate solution for families. The food a team assembles for Syria will look completely different compared to the food assembled for the Caribbean. These kits provide important nutritional support for families.
How can my group host a packing event?
Pack-a-thons can be run with groups of many sizes so the first step is getting your team together! We also ask for a donation to GlobalMedic to help cover the costs associated with the event. We primarily host these events at our warehouses, but can explore bringing the experience to your group as well.
Contact [email protected] and let us know the date and number of people you can bring out to get started!
Testimonials
"The packaging events provide an opportunity for organizations to rally employees and concretely make a difference in the lives of those affected by natural disasters"
Marie-Claire, Air Canada
"We are always amazed with their professionalism and how quickly they are able to galvanize resources and volunteers to respond to disasters"
Jacqueline, Sunwing Airlines
"Great chance to work with a broader group that I don't normally work with"
Wenzie, Procter & Gamble