Around 11pm local time on September 8, a 6.8 magnitude earthquake struck the High Atlas mountain range, 72 km southwest of Marrakech, Morocco, a city home to 840,000 people. The quake was followed by a 4.9 magnitude aftershock. This has been the biggest earthquake felt in the region. Extensive damage has been reported with buildings collapsed and critical infrastructure severely damaged. The death toll as of Monday was over 2,800. The death toll is expected to rise as rescue teams are unable to reach the most remote areas.
Approximately 300,000 people have been affected by the earthquake. A majority of the damage occurred in rural areas surrounding Marrakech, including al-Haouz, Ouarzazate, Azilal, Chichaoua, and Taroudant provinces. Many of these areas are remote and roads leading to them need to be cleared to enable rescue and relief teams to reach those in need. The exact number of damaged and destroyed buildings is unknown but it is estimated to be in the hundreds.
---
---
GlobalMedic has deployed our Rapid Response Team (RRT) with 4 AquaResponse3 Water Purification Systems to Morocco.
Following an earthquake of this magnitude, access to basic supplies becomes nearly impossible. This includes clean drinking water, with damage from the earthquake disrupting existing infrastructure such as water reservoirs. The AR3s are point-of-source water filtration devices that can provide clean drinking water to support over 2,000 people every day. These units will be installed at central locations like feeding centres and health clinics to ensure that the water being consumed at these sites is safe to drink.
GlobalMedic's Rapid Response Team is also working with local partners to run a hot meal program. We have taken over a local cafe and are producing meals daily to provide to people affected by the earthquake. Every day we will be able to feed hundreds of people, ensuring they stay fed and healthy.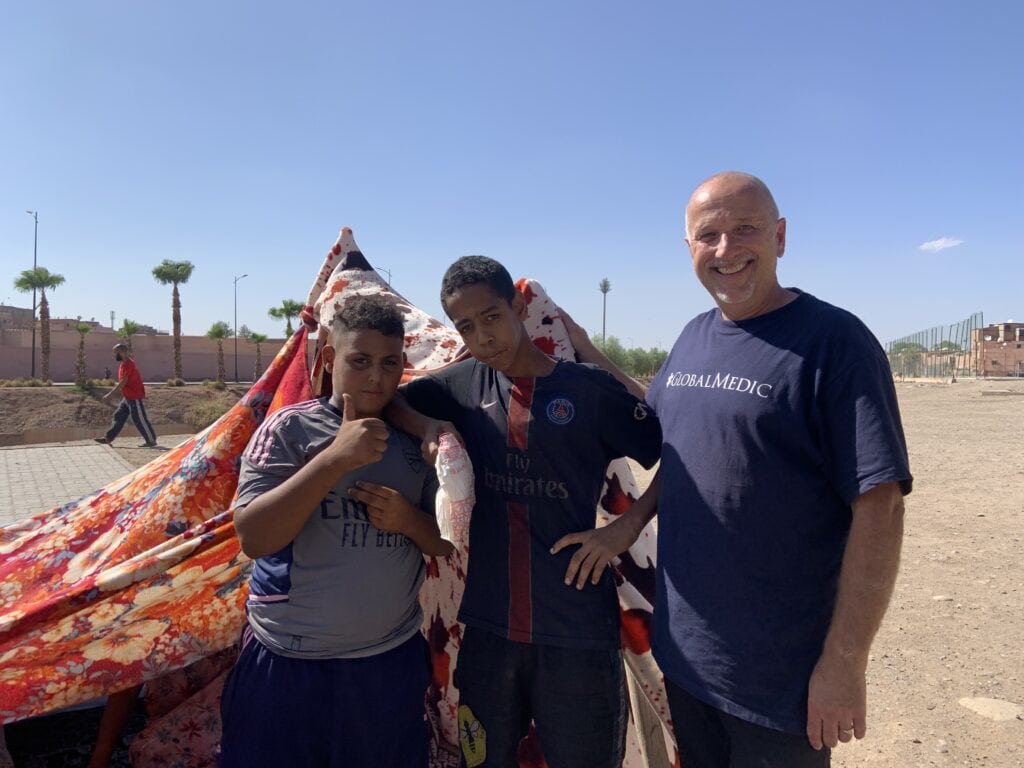 The team has delivered meals to displaced people living in makeshift accommodations as well as to a group of people in the hospital. They are continuing to look for vulnerable groups who will benefit from this assistance. We have also offered additional assistance including deploying our RescUAV Team and bringing in more aid including Family Emergency Kits and Aquatabs.